Vancouver bike share picks up speed with Shaw sponsorship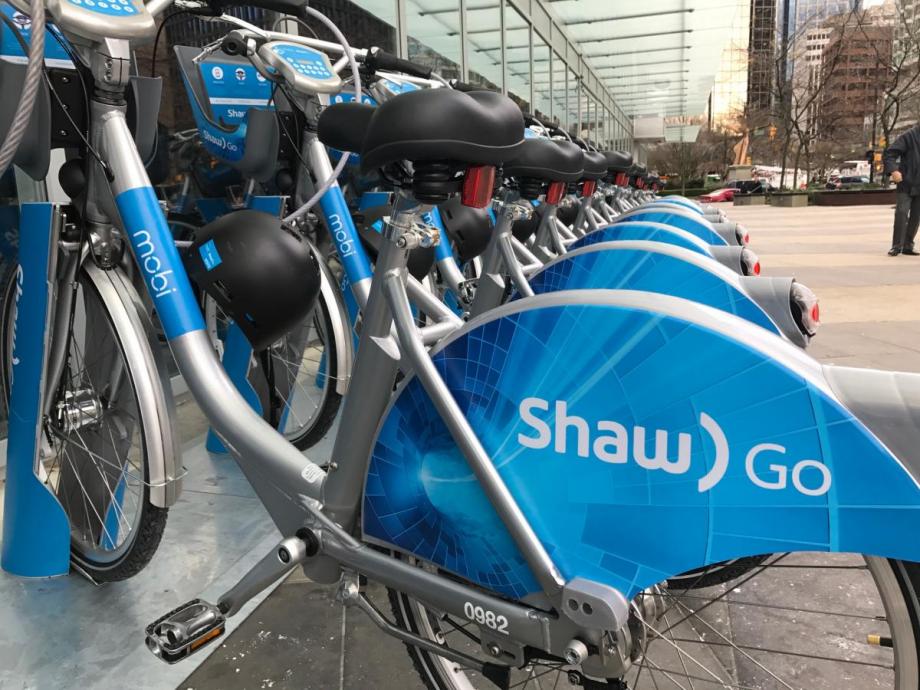 Vancouver Bike Share (a CycleHop subsidiary) and Shaw Communications Inc. announced a multi-year partnership agreement that will see Shaw become the system-wide presenting partner of the City of Vancouver's public bike share system.
The bike share program will now be known as Mobi by Shaw Go
Shaw is also pursuing future opportunities to connect the bike share stations with its Shaw Go WiFi network which, when implemented, would provide Vancouver residents and visitors with complimentary WiFi Internet access across the bike share system's footprint.
Vancouver Mayor Gregor Robertson said: "We welcome this major commitment from Shaw Communications that will help ensure the long-term success of bike share in our city. Half the trips in Vancouver are now made by walking, biking, and transit and Mobi has quickly become a popular transportation choice for Vancouverites, with over 100,000 rides to date."
Shaw Communications Executive Vice President and Chief Marketing and Culture Officer Jim Little said: "We look forward to working with the City and Vancouver Bike Share to provide residents and visitors with a modern and eco-friendly way to enjoy Vancouver and connect with friends and family while on the go. As a major employer with hundreds of thousands of customers in Vancouver and the Lower Mainland, we are proud to make this significant investment in the bike share program."
Vancouver Bike Share Inc. General Manager Mia Kohout said: "We are very excited to have Shaw on board as our presenting sponsor, and are proud to be working closely with a company so committed to supporting our community. It's the perfect partnership between smart bikes and smart technology, and will enable us to continue to improve service to our members over the coming months and years."
Vancouver's bike share program launched Summer 2016. The program reached the 100,000 rides mark in the first 90 days of operation.